A reverse proxy is a server that is placed on the server side and directs the requests from the clients to the main servers. In large databases, we usually have multiple servers that...
Read More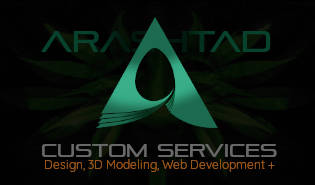 Need an Expert Team to Handle Your Project?
In Arashtad, we provide a variety of custom services such as design, 3D modeling and animation, 3D website, game, metaverse, front-end, back-end, and WordPress development, and more.
Arashtad Serivces
Tell us about your ideas and receive a free technical consultant
Request a Quote
Design and Modeling
2D and 3D Web Development