Using individual Virtual Network Functions (VNFs), a fully virtualized environment can be constructed by connecting or combining them as building blocks. On top of hardware networking infrastructure, VNFs run on virtual machines (VMs)....
Read More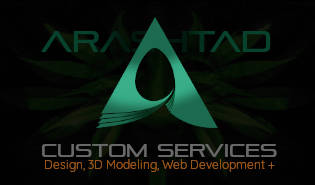 Need an Expert Team to Handle Your Project?
In Arashtad, we provide a variety of custom services such as design, 3D modeling and animation, 3D website, game, metaverse, front-end, back-end, and WordPress development, and more.
Arashtad Serivces
Tell us about your ideas and receive a free technical consultant
Request a Quote
Design and Modeling
2D and 3D Web Development