Many NFT marketplaces exist in the digital space, but some of them are the best. We have provide a list of the five best NFT marketplaces based on the number of users and...
Read More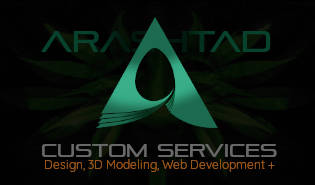 Need an Expert Team to Handle Your Project?
In Arashtad, we provide a variety of custom services such as design, 3D modeling and animation, 3D website, game, metaverse, front-end, back-end, and WordPress development, and more.
Arashtad Serivces
Tell us about your ideas and receive a free technical consultant
Request a Quote
Design and Modeling
2D and 3D Web Development