Fastest Ways to Make Mobile Apps Worth of 200k
As technology has advanced in different industries and sectors, mobile apps are becoming increasingly important for businesses, organizations, and agencies of all kinds. the need for all kinds of mobile apps is rapidly growing. Using an app builder, you can turn any app idea into a reality. mobile app development has become more accessible than ever before. Various applications help to generate new customers. Using this article, you will gain insight into the modern trends of app development and learn how to make an app, even if you are a non-technical user or a first-time builder.
Future of Business Mobile App Development and App Monetization
As a result of mobile apps, businesses have been making good money for many years, which will undoubtedly continue in the future. gaming apps make billions a year, but generic apps still make millions and are doing well in the business world. Every business must implement augmented reality, artificial intelligence/machine learning, and virtual reality into its apps to stay competitive. Ultimately, how much an app earns depends on how you use it. You only have to explore your options and take advantage of them.


How Can Arashtad Help You With Mobile App Development?
As a leading mobile app development company, Arashtad assists its customers and clients in utilizing the latest technologies to their advantage and generating a better ROI. With 1000+ business apps across all industry verticals, we can help you create exceptional experiences through your business apps. Discover how we can help your business achieve its goals by contacting our experts today.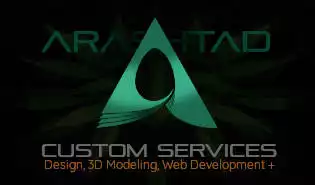 Arashtad Custom Services
In Arashtad, we have gathered a professional team of developers who are working in fields such as 3D websites, 3D games, metaverses, and other types of WebGL and 3D applications as well as blockchain development.
Arashtad Services
Drop us a message and tell us about your ideas.
Fill in the Form
Blockchain Development
How to create an app for mobile devices
With this 8-step guide, you will learn how to build an Android, iOS, or PWA from scratch, in a very simple and intuitive manner. You need a good idea, expertise, time, and above all, a good reason to create a mobile app. Here are five good reasons to create a mobile app:

Enhance the visibility and reputation of the brand

Give your customers access to specific "ad-hoc" features

Adapt interactions to your business needs

Utilize mobile phones' ubiquity

Enhance your users' interaction speed and quality

It doesn't matter if you want an app to complement your website, reach a new audience for your business or just think you have a great idea for one, we'll go over all the steps involved in creating a phone app, from idea to finished product. You will receive a step-by-step guide for beginners who want to start an app for the first time, from the idea to publishing to the maintenance of your app.


1- Pick A Name and Focus on Branding
Mobile apps have already become a massive industry, so when creating an app, you must consider all the factors that can distinguish it from the competition and make it successful. A unique, memorable, and engaging name is one of the most important strategies for ensuring that your app isn't lost on an app store and instead gets a lot of attention. Having a brand or website makes this step easier. however, if you are just getting started, you must also focus on branding the app. Branding directly affects app marketing and the project's success.


2- Finalize Functionalities
Your app will already have a variety of ideas and features that you want to incorporate by this point. Moreover, we have already defined detailed app objectives by this stage, so you should create a final draft of its functionalities based on the objectives you already decided upon. Identify and define the features and functionalities of your app that will set it apart from the competition. Write down all the features and functionalities you would like to see in your app. In this stage, ensure you consider user feedback and comprehensive market research. sophisticated features are becoming more common in many types of apps, such as live tracking, integration with payment gateways, face recognition security protocols, registration modules, etc.

An app idea can help you go through the development process more efficient and ensure its success when you have a clear idea. App marketing strategies that solve specific problems with focused functionalities are easier to design, so the app can connect easily with its audience. Among the advantages of no-code app builders is their ability to remove or add features at different stages of app development. You do not have to hire a professional developer to do so every time. Rather than hiring a professional developer to do so every time, you will first develop a minimal viable product (MVP) to test the app's functionality and analyze its overall functioning. You can then use user feedback to make changes as necessary.


3- Create Wireframe and App Mockup
The design does not need to be created using complicated software or tools. instead, you can simply create a wireframe using a piece of paper or a user-friendly digital tool.


Wireframe
A wireframe is a tool for illustrating the features and layout of a mobile application. it is also possible to create multiple wireframes if you are developing separate apps for the iPhone and Android. The wireframe should highlight the structure and flow of the app. achieving the final app look is great, but it's not the main purpose of the wireframe. The wireframe illustrates what will happen when a user clicks a specific button. Explore alternatives for what will happen if the user clicks on different buttons. Wireframes are also useful when multiple people are working on the same app. they provide a framework for the app's vision and help everyone understand how the app works and works.

Your layout creation is one of the most important decisions you have to make before working on your app interface. it's where your imagination takes shape. everything you've imagined belongs to your app. it's a vital part of your application. The wireframe is the first thing you need to focus on since whatever you produce at this point will last for a long time. It refers to a white and black layout intended to be a rough draft of the design. The idea is to keep necessary features aligned and planned for a mock-up.


Mockup
In any mockup, the goal is to make it look realistic but static. you don't want to spend too much time making it, but you want to see what the user will see. It is possible to make it look realistic without putting in too much effort to make the app functional by using images, icons, logos, etc. In order to create a successful app, you need to create a mockup design. The app will end up being like the mockup, so make sure your colors, font styles, and icon types are appropriate.


4- Create App Design
Without technical knowledge of app development processes, you can build user-friendly apps for both iOS and Android with an efficient no-code app maker like AppMaster. Increasing the aesthetics of the app requires experimenting with different designs and structures. Take a closer look at each component of the app one at a time:


App Icon and Splash Screen
It is essential to have an appealing icon for your app so that people will click on it on Google Play or iTunes App Store. It will also help you build brand awareness if you use your company's logo as your app icon. if not, you can create your own logo using easy-to-use graphic design tools like Canva. App splash screens are the screens that pop up when you click on your app. This is how the users are introduced to your app, so create an effective splash screen that encourages them to keep using it. Create attractive graphics for the splash screen and incorporate them into your project.


App Layout
Besides the app aesthetics, you should also ensure that the interface is user-friendly for all users. App layout refers to the overall design and structure of an app. It refers to how elements and functions are arranged. Users will appreciate a user-friendly interface. UX / UI design can make or break the success of a mobile application. On no-code platforms, you can select from a large library of themes and customize the layouts to meet your own needs and expectations.


Fonts and Colors
Make sure that your mobile apps are accessible to everyone. Use fonts and colors that are easy to read and understand. Instead of thinking like a developer, assume the role of your target user to determine whether you can easily use the app at this point. After you have the overall layout of the app, you can start placing the text and different options strategically.


5- Build an MVP
The MVP - minimum viable product - should always be created as soon as you start developing the app. The main benefit of an MVP is that it forces you to think about the most important features of your app. What is necessary for your app to run? It is a crucial component of the app project that must be considered if success is to be achieved. Focus on those features first, then move on to others. Any idea can be turned into an app. It is easy to get sidetracked during the development process. Ideas will simply increase costs and delay the process. Even the basic functionality of your app may suffer.

In a no-code app builder, it is always possible to add things later. Make sure that the MVP contains the essential functionality required to fulfill the most basic functions and use cases. Do not worry about thoroughness because it is not that important at this point. Keep in mind that MVPs are not complete apps, but are much more than test apps.


6- Build the App
When you have completed designing and planning your app, it is time to bring it to life. The first step is to design the pages, which will serve as your app's display screens. Once the screens have been designed, you must design how the navigation will be assigned. In order to accomplish this, we recommend that you keep it straightforward and natural, without using any flashy content that distracts from your main content. Once you have completed your app's layout, you must determine its content. Everything from brand links to content to articles to ads is essential. With no-code development, you can create sophisticated, reliable apps with a reliable user interface and powerful backend, which are cost-effective and allow even non-technical users to do so.


7 – Test the App
When releasing an app to the public, no one wants to encounter bugs, errors, and other types of flaws. Because of this, people tend to test their product many times before considering it complete. Not only this, but programmers prefer to test it even after it has been created. If the app is compatible with various operating systems and web browsers, you should test it on all platforms. Enlist a few beta testers as well. a different perspective will highlight issues or parts you may have overlooked or may have a bias about.


8- Deploy the App
The next step after you have finished making an app and thoroughly tested it is to publish it on multiple stores, including the App Store and Google Play Store. You need to submit your app to the relevant app store to begin the deployment process. In order to ensure your app achieves maximum success in the market, make sure you adhere to the rules of both the Google Play Store and Apple App Store.


Conclusion
Arashtad can help you develop an efficient mobile app by following the steps discussed above. In addition to fulfilling your development needs quickly and achieving the desired results within a short period of time, it also allows you to re-engineer the app as necessary, so updating and maintaining it will not be a problem.

Download this Article in PDF format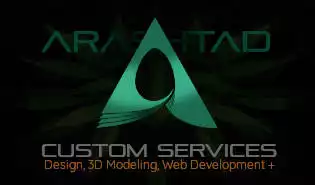 Arashtad Custom Services
In Arashtad, we have gathered a professional team of developers who are working in fields such as 3D websites, 3D games, metaverses, and other types of WebGL and 3D applications as well as blockchain development.
Arashtad Services
Drop us a message and tell us about your ideas.
Fill in the Form
Blockchain Development