Key UX, UI Design Tips to Optimize Your Website
You need to design a web app that has an intuitive user journey and a good UX and UI to create a product or service your users will love. Web applications are all about user interaction, so creating customer delight requires having a clean, visually appealing interface with an intuitive user journey. In order to nail your UX, design a fantastic user interface, and create user satisfaction across the board, follow these guidelines.
UX and UI design: why are they important for web applications?
There are key differences between UX (user experience) and UI (user interface) design. UX (user experience) design shapes how a user interacts with a web app or other product, while UI (user interface) design shapes the visual look and feel of a product. UI (user interface) design shapes the visual look and feel of a product. In other words, while UX focuses on creating a seamless, enjoyable user experience for web applications, UI focuses on the aesthetics and functionality of digital product elements.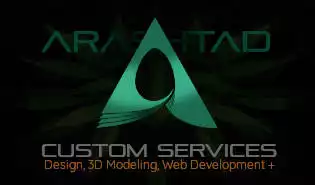 Arashtad Custom Services
In Arashtad, we have gathered a professional team of developers who are working in fields such as 3D websites, 3D games, metaverses, and other types of WebGL and 3D applications as well as blockchain development.
Arashtad Services
Drop us a message and tell us about your ideas.
Fill in the Form
Blockchain Development
Tips to Optimize UX and UI Design For Web Applications
UX and UI design for web applications should focus on web-app-specific strategies. web applications are neither native apps nor websites, so their UX and UI should create an interactive user journey across a range of devices. You can make your web app as user-friendly as possible by following these tips:


1. Get to know your users
Whether you're building or optimizing a web app, users must be at the core of every decision. if you don't comprehend users' preferences and desires, you won't be able to create something that exceeds their expectations. Before creating your web app, speak with your users so you understand what they expect to achieve from it. Why do they use your product or platform? Is there anything they like about it? Is there anything that could be improved? Which of their most pressing issues remain unresolved?

Think of your web app as a collaboration tool for project management. When your users want to communicate easily with other team members, listen to their needs and experiment with different commenting and messaging features to make sure they're intuitive and accessible. Using UX research tools will allow you to collect data about user satisfaction and preferences.


2. Research your competitors
Analyze what your competitors are doing once you have spent time understanding your customer's experience. While competitor checks are essential when designing your web application, you should also keep running them as your UX and UI improve and your competitors continually modify and improve their products. Why might a user choose a competitor over you? Ask yourself this question when you conduct competitor research. Create a user interface that is intuitive and enjoyable by addressing these weaknesses in your design. For instance, if your competitor has the cleanest layout, make yours as neat. Alternatively, focus on which elements of your competitor's design don't work, and avoid them.


3. Seek flow in the user journey
Flow is essential to web apps, which is why users are empowered to perform tasks. Ensure that your web app's design is coherent and intuitive. Put yourself in your user's shoes and ask, 'How would I want this feature to work if I were trying to accomplish X? ' Consider a social networking web app like LinkedIn: visitors should be able to browse their profiles, comment on posts, and respond to messages seamlessly, all while staying informed of their current location. You should pay particular attention to navigation elements like menus when designing your web app because the intuitive flow between each step enhances the user experience and keeps customers coming back.


4. Keep it simple
Best practices for web app design emphasize simplicity. users appreciate an intuitive user journey and a clear interface. For a clear user interface, you'll want to prioritize responsive design and white space over cluttered pages and unnecessary elements. however, for outstanding UX, your web app should also be highly functional. Make sure your users can access all your features without being overwhelmed with pointless design elements by balancing simplicity and functionality.


5. Don't overthink things
It is important to optimize your web app continuously, but you don't need to change its elements merely for the sake of being original and different. Keep thinking about how to improve your UX and UI, but make sure you are guided by user insights. The use of proven web app design patterns can be helpful here. By using established design patterns, you will have a structure to follow so that you will not be overwhelmed by infinite possibilities.


6. Be flexible and ready to make modifications
When something in your app isn't working, don't hesitate to fix it - even if it means changing other elements to maintain unity. The user journey of a website typically involves changing one element or page without touching anything else, whereas the user journey of a web application involves multiple elements that are dependent upon each other. Consequently, you'll need to keep the entire navigation architecture smooth by combining UX and UI design strategies. Test different UI modifications to make your web app more user-friendly if you find that users are dropping off whenever long-form content appears. Is your font large enough? Does your background and text have enough contrast? Does your page have enough white space? Whenever a similar page or element needs to be adjusted, it is better to do the extra legwork and change multiple components rather than ignoring the problem and resulting in frustrated users.


7. Prioritize ongoing user feedback
It is important to observe how your web app is being used to determine which UX and UI design elements are working (and which aren't). Direct user feedback can help you better understand what your users want, feel, and think by helping you dig deeper into the why behind their actions. Listening to your users is crucial to continuous product discovery—whether your customers stay on your web app for five minutes or five years is determined by their feedback. Speaking directly with your users is the only way to find out how they feel about your product. Negative user feedback can be difficult to swallow, but it gives you valuable insights that will help you conduct a successful UX design analysis and continuously improve your product.


When do UX and UI design come into play for web apps?
It is recommended that UX design begins at the ideation stage of a web application. The first step to designing a successful web app is mapping out how users will navigate it. Next, create mockups of the UX architecture and test them out with users. Arashtad can help you determine which elements of your web application entice users (and which frustrate them). you can then change your design elements or modify navigational elements like CTAs and buttons to improve your user experience. Set yourself up for success with your users from the very beginning by integrating UX and UI design into every step of the creation process of your web app.


Wrapping Up
Using the user's data and insights to make design decisions will result in better conversion and customer satisfaction rates for web applications. not listening to the users is the biggest pitfall in UX and UI design. When analyzing your competitors, think about which elements you could include to help your business stand out. With endless UX design tools on the market, it's easy to go overboard with your design. Avoid cramming every possible media element, page transition, and feature into your web app unless each of them plays a clearly defined role in the user journey.

Download this Article in PDF format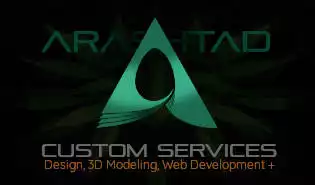 Arashtad Custom Services
In Arashtad, we have gathered a professional team of developers who are working in fields such as 3D websites, 3D games, metaverses, and other types of WebGL and 3D applications as well as blockchain development.
Arashtad Services
Drop us a message and tell us about your ideas.
Fill in the Form
Blockchain Development