Daily Cryptocurrency Trading Signal
Arashtad provides accurate daily cryptocurrency trading signals on this page everyday. The content of this page is updated daily and day traders can benefit this valuable data to boost their trading income by each new day. So, bookmark this page, share it with your mates and friends, and subscribe to Arashtad free newsletter to get more epic content like this.
THIS SIGNAL IS MADE BY PROFESSIONALS. BUT, PLEASE MAKE SURE YOU DO YOUR ANALYZE BEFORE TAKING ANY ACTION!
Last update:
2022 05 September - 13:59 AM (UTC)
Meaning of Each Field
If you are not sure about the meaning of the fields above such as Pair, Lavarage,Risk/Reward, etc. you can find out description about each field on the following table.
Pair
Pair field describes which cryptocurrency should be traded for which coin. For example if you see a pair like BTC/USDT it means that the signal is for trading BTC for USDT (buy/sell BTC with USDT).
Time
This field describes is a signal is SHORT-TERM or LONG-TERM. It's up to you to decide whether or not open a deal regarding its timeframe.
Price
This field shows the price that you can enter the deal at. Sometimes, you may see the signal so late that the price has already passed 1 or more targets. This field suggests the best price that you can open the order at.
Type
This field tells about type of the deal. If it's "Short" it means the signal is for short deals of course, meaning that you're supposed to buy first and after hitting the target, sell it. If the type is long it means exactly vise versa.
Signal Class
Class of the signal if for you to find out if it's a Future one or not. As you know, for each class you need follow its specific principles. So, pay attention to this list before opening your order.
Target
Targets are the values that you need to wait for the candles to hit in order to close the deal. For example if you have bought a coin for $1 and the target is $2, you sell your coin when it hits the $2 amount. We provide multiple targets for you to manage the risk easier.
Stoploss
Stoploss is a very important factor. It insures that even if a signal goes wrong you don't lose your whole capital and don't get liquid. Stoploss is a value that you must set after opening the order and it shows the maximum amount of your loss in a deal. For example, if you have bought a coin for $1, your target is $2, and the stoploss is $0.5, you need to set your order the way that it's closed automatically on $0.5 when the price goes down instead of going up unexpectedly.
Leverage
Traders who are active in futures type deals can set a leverage for their investment. For example if you set the leverage on 10, the exchange will multiply the amount of the trade by 10. It means if you benefit from the deal, your benefit will be 10 times more. But, the downside is that is the deal ends up with loss, that loss will be 10 times more as well. So, beware how you set the leverage and always try to set its type to Isolated. We suggest you to don't go upper than 10% if you're not 100% sure of what you're doing.
Risk to Reward Ratio
There is possibilities to make benefit or give loss in each deal. A good signal is a signal that the possibility of making benefit of it is at least twice of the risk of loss. In a situation like this we say that the Risk to Reward Ratio is 2. At the table above, it you see for example a value like "2" for the Risk/Reward field, it means that possibility of making benefit is 2 times more than loss in that deal.
Capital
We never suggest you to enter a deal with your all capital because if anything goes wrong, you can lose all of your capital. So, never enter a deal with all the money you have as it's not the way that this business works!
Risk
You may see 3 types of values for this field; LOW, MEDIUM, or HIGH. It depends on you if you take responsibility of engaging in high risk signals. But, if you be careful and manage the risk correctly, every signal you see here can produce positive results for you.
Arashtad provides high quality content about blockchain, cryptocurrencies, trading, holding, and other subjects that can lift up your business and knowledge drastically. Stay tuned by joining our community and getting involved in our programs. Creating a universal account and subscribing to our newsletter is free.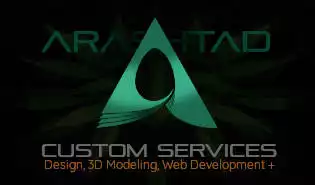 Arashtad Custom Services
In Arashtad, we have gathered a professional team of developers who are working in fields such as 3D websites, 3D games, metaverses, and other types of WebGL and 3D applications as well as blockchain developemnet.
Arashtad Services
Tell us about your ideas to get a Free Counseling.
Get a Quote
Design and Modeling
Web Development