How to Increase Sales of an Online Store?
If you're looking for ways to increase online sales, we've got something for you. You've probably been working hard on your ecommerce strategy day and night. However, there are always tactics that can be optimized and tricked to make your business more profitable. The following tips will help you boost your revenue. We have a lot of tips to choose from, so pick a few that work best for your business and get started.
Understand Your Target Audience
Understanding your customers is essential to making the best product and marketing decisions. You can talk to your customers right there if you have a store. If you have an online customer base, you must take proactive measures to get to know them. A point-of-sale (POS) system and online store can help you identify your customers' purchasing patterns and preferences using analytics tools. Even though nothing can replace a face-to-face conversation, you still have plenty of options to get to know your customers, including email, online chat, and phone calls.


Focus on Customer Service
Customer service is a key factor in the decision-making process for 84% of Zendesk survey respondents. Create a contact page on your website that clearly explains how to get in touch. Include a phone number, email address, and chat link if you have one. Add a FAQ section to your site to help customers find answers immediately. Respond promptly to customers who contact you. Since in-person conversations are rare with online stores, take advantage of the opportunity to build relationships.

We offer a wide range of custom design and development services at Arashtad. By getting to this page, your search for a team that can help you create, improve, or promote a business has probably just ended. Please take a moment to review the information below and look at our work examples to ensure we are the right team for you.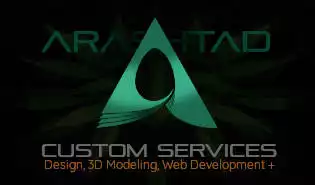 Arashtad Custom Services
In Arashtad, we have gathered a professional team of developers who are working in fields such as 3D websites, 3D games, metaverses, and other types of WebGL and 3D applications as well as blockchain development.
Arashtad Services
Drop us a message and tell us about your ideas.
Fill in the Form
Blockchain Development
Analyze How Customers Find Your Store Using Analytics
To make the most of your time and marketing resources, you should use analytics tools such as Google Analytics to learn how customers find your store and focus your marketing efforts accordingly. If you get a lot of traffic from a blog post about healthy eating, you should write more about that topic in your cookware store. Investing in more Facebook advertising may be worth it if almost all your sales come from Facebook ads.


Identify Your Unique Selling Proposition
Are you able to offer something that no one else can? How did you come up with the name for your store, your products, and yourself?

It would help if you shouted about what makes you different on the virtual rooftops. You can incorporate it into your tagline, feature it prominently on your website, advertise it on social media, and highlight it in email marketing campaigns. It is important to build your marketing campaigns and efforts around your unique selling proposition to encourage people to visit your online store and, more importantly, to purchase your products.


Enhance Customer Experience by Simplifying it
Customers should be able to find what they are looking for quickly and easily and then buy it. If your analytics show that many people visit your site without making a purchase, it may be due to your customer experience. Watch how your target audience finds and purchases items in your online store with friends and family. Look for where they struggle or make mistakes. Search, product navigation, and checkout are common areas to fix on your website.


Your Website Should Include a Chat Feature
Make sure your website has a chat feature and monitor it throughout the day if it doesn't. You can also use Virtual Agent Technology (VAT), an extension of your website that immediately answers common and basic customer questions. Since you cannot be tied to your computer 24 hours a day, include an autoresponder.


Create an Easy Checkout Process
Checkout is part of the user experience, but it's an issue for many sales and deserves extra attention. Give customers the option of guest checking out so they can purchase without filling out a long form. To avoid overwhelming the customer with buyer information fields, break up the checkout process into multiple pages or expandable pages. Utilize standard buttons and language, such as "Buy" and "Cart".


Decide Which Ecommerce Platform Is Right for You.
You can spend more time growing your business than growing your store if you choose a simple platform with simple processes and management features. For customers who do not need a complete website, select Online Square Checkout, which allows you to accept payments online without a full website.


Make Your Website more SEO-friendly
Improving your website's SEO is an excellent way to increase your online sales of an online store. SEO means "search engine optimization," or making your website appear more prominently on search engine result pages (SERPs). As a result, your website will appear higher on Google's search results when someone searches for a relevant term. Moreover, a higher ranking on the list leads to more traffic and, ultimately, more sales since people are more likely to click on high-ranking websites. When your website appears high in search engine results, that means you're an authority on your topic, right? Improving your SEO can help build trust and credibility with potential customers. Hence, improving your website's SEO is a great place to start if you want to increase sales online.


Display Customer Reviews on Product Pages
Adding customer reviews to your page can increase your sales, even though letting customers leave positive and negative comments may feel intimidating. And if a product consistently receives poor reviews, you should either address the issues or discontinue it. Include both star ratings and comments when adding reviews. Make it as easy for customers to write reviews as possible. Use an ecommerce platform that includes a review feature.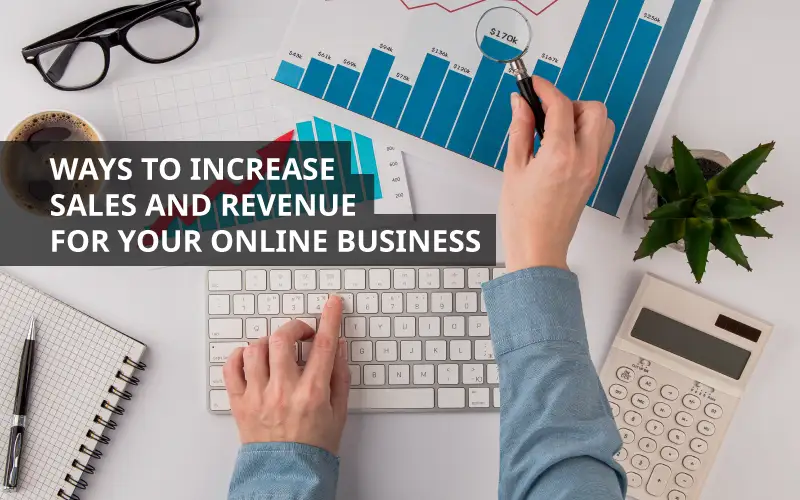 Make Your Design Responsive
One in four customers makes purchases from their mobile devices, so making your online store easy to navigate and purchase from is essential. Ensure that your eCommerce platform has a responsive design so that your website renders properly on a smartphone. Your customers can purchase products at any time and from any device.


Integrate Your Online Store with Social Media
Customers can buy directly from social media posts when they see something they like if your social media accounts are connected to your store. Using a Square Online Checkout link in your Instagram, Twitter, or Facebook post will lead customers to a simple checkout page where they can pay by credit or debit card, Apple Pay, or Google Pay. Instagram Shoppable posts allow customers to buy products. Instagram Shoppable posts also allow users to purchase right from their newsfeeds without ever having to leave the app.


Final Thoughts
In countless businesses, large and small, increasing online sales of an online store is the primary goal. It's similar to bowling a strike - it looks much easier than it actually is - whether you're a mom-and-pop retailer or a massive ecommerce giant like Amazon. Many of these tips focus on specific strategies you can implement, while others are more general. Fortunately, there are dozens of ways to increase online sales, many of which you can implement immediately. Whether you sell physical goods or run a service-based business, here are the best actionable strategies you can use to increase your sales of an online store.
Download this Article in PDF format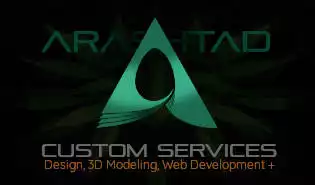 Arashtad Custom Services
In Arashtad, we have gathered a professional team of developers who are working in fields such as 3D websites, 3D games, metaverses, and other types of WebGL and 3D applications as well as blockchain development.
Arashtad Services
Drop us a message and tell us about your ideas.
Fill in the Form
Blockchain Development